Pay with the Carrier® credit card in Chicago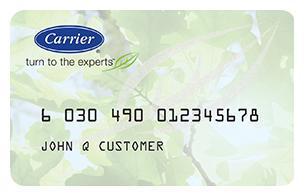 At GSHA Services we offer our customers financing through Wells Fargo Financial National Bank, to help to cover the sometimes staggering – yet, very necessary – costs of HVAC system replacement and installation. They offer flexible financing options to help homeowners with the costs of purchase and installation.​

Flexible financing options, with approved credit, are ideal for those who don't want to tap into their existing funds or use up their credit lines. You'll also find that our flexible financing options have special interest rates for an convenient monthly payment.

A Carrier® credit card is an easy and convenient way to pay for goods and services . Plus, as a Carrier® cardholder you can enjoy other great benefits throughout the year.To apply, You onlly need:

Social Security Number
Income information


Email address